Welder Training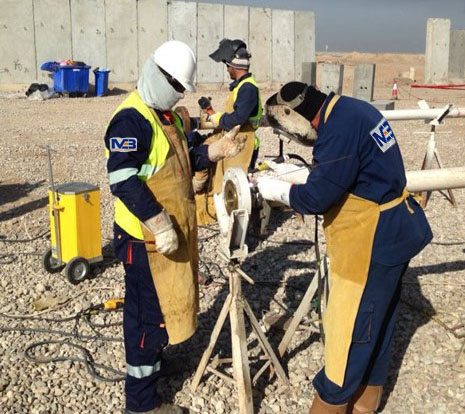 Here at MB we also provide welder training and consultancy to the engineering and fabrication industry. We are able to offer specifically designed training to suit your exact requirements either at your premises or in our stainless and/or carbon workshops. Training on all materials can be covered.
We use Fronius multi-process inverter welding sets as standard and can accommodate up to 6 welders on any one day. John Turner who has over 40 years experience in all aspects of welding offers friendly and relaxed training in a comfortable environment. Training can be aimed at welders of all skill levels who either desire to improve their skill set or learn new techniques. We've helped novices, intermediates and welding specialists. The Processes covered are T.I.G | M.I.G/M.A.G | M.M.A
Weld Procedures and Welder Qualification Tests can be carried out after the training or as a stand alone service. Manufacturing Codes that are covered include ASME, AWS, BS EN 15614 & BS EN 9606. Radiography and NDT of test samples can be done in-house before mechanical tests are carried out.
Our engineering inspection services cover lifting equipment, pressure systems, electrical installations, local exhaust ventilation, power presses and other work equipment regulated by law.
We have been providing engineering inspection services to businesses large and small for over 10 years. Our role is to help customers manage risk effectively. Maintaining compliance with regulatory and health & safety obligations is an essential part of that process.
Fun Facts
We Are The Leader In The Industry
We are not satisfied simply meeting industry standards. MB is dedicated to growing in size, scope, and performance.