Startup, Commissioning and Operations
Startup of today's complex process units and power plants is demanding and requires careful planning and preparation of both the plant equipment and the operating organization. Each activity must be meticulously planned and then executed in the right sequence to avoid expensive delays during commissioning and initial operation.
MB has decades of experience in pre commissioning, mechanical completion checkout, commissioning, startup and initial operating activities, and can provide the in-depth experience, procedures and personnel to prepare each unit to achieve a smooth startup.
From participation in proposal development and risk assessment through final performance testing, our commissioning experts draw upon years of experience to add value throughout project development, execution and delivery. Major commissioning site activities include:
 Interfacing with the construction team and acceptance of completed systems
 Pre commissioning activities
 Training and qualification of customer O&M personnel
 Preparation of detailed operating/technical manuals
 Commissioning activities
 Conducting or assisting the customer with startup activities
 Demonstration of all personnel safety devices
 Participating in ramp-up, optimization and performance testing
 Operating services during the warranty period
MB's customers expect a safe, functional facility with high uptime, product that meets exact specifications, and low operating and maintenance costs. The goal of our commissioning teams is to meet or exceed their expectations on every project.
Fun Facts
We Are The Leader In The Industry
Other Solutions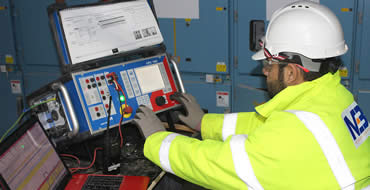 MB Iraq envisions consistently exceeding industry standards in Testing and Commissioning by use of new methodologies and technologies.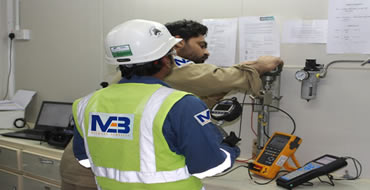 We at MB Oil & Gas are proud to offer you one-stop solutions for all of your calibration services …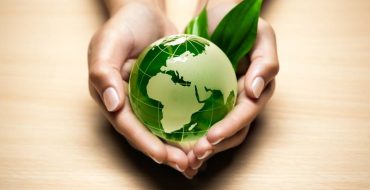 We at MB Oil & Gas are proud to offer you one-stop solutions for all of your calibration services …
We are not satisfied simply meeting industry standards. MB is dedicated to growing in size, scope, and performance.